Summary
Governor Pete Ricketts was re-elected to a second term in 2018 with 59% of the vote. He will be term-limited by the Nebraska Constitution in 2022 and cannot seek re-election for a third consecutive term.
In the Republican primary, a variety of candidates sought to succeed Ricketts, including state senator Brett Lindstrom,[ UNL Board of Regents member Jim Pillen, business executive Charles Herbster, and former Douglas County GOP chair Theresa Thibodeau. Although Herbster received the endorsement of former President Trump, he came in second to Pillen, who won the Republican nomination with a little over a third of the vote. Pillen's running mate is Joseph P. Kelly, a former U.S. Attorney.
State senator Carol Blood is running as the Democratic nominee. Her running mate is former state senator Al Davis.Also running is the Libertarian nominee Scott Zimmerman, a businessman and comedian.
Source: Wikipedia
Jim Pillen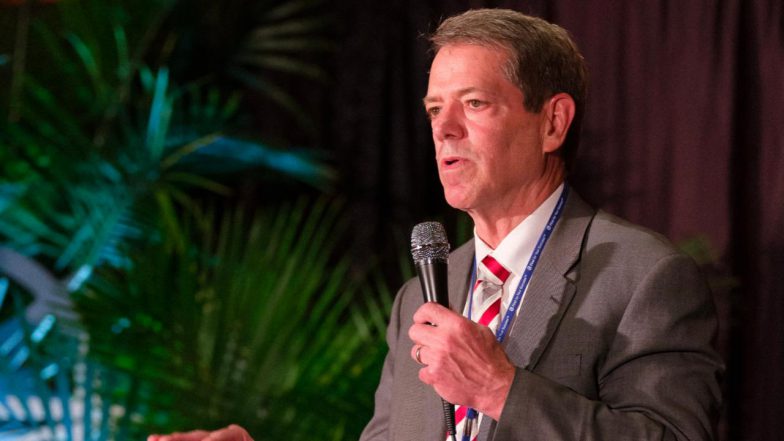 Current Position: Veterinarian and Regent
Affiliation: Republican
Candidate: 2022 Governor
Jim Pillen (born December 31, 1955) is an American businessman and Republican Party politician.
A livestock producer and veterinarian based in Columbus, Nebraska, he is a member of the Nebraska State Board of Regents and its former chair. Pillen is the Republican nominee for governor of Nebraska in the 2022 election.
For more information, go to this post.
Carol Blood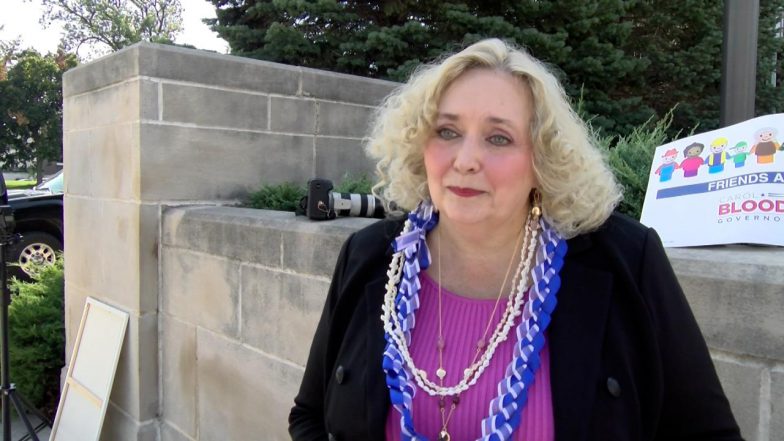 Current Position: State Senator for District 3 since 2016
Affiliation: Democrat
Candidate: 2022 Governor
Carol Blood (née Vacek, born March 5, 1961) is an American politician from the U.S. state of Nebraska. In 2016, she was elected to represent District 3 in Sarpy County in the Nebraska Legislature with 51.56% of the vote. In 2020 she was re-elected with 50.4% of the vote.
She is the Democratic nominee in the 2022 Nebraska gubernatorial election. Blood is a member of the Democratic Party, though elections to the Nebraska Legislature are officially nonpartisan.
For more information, go to this post.
Wikipedia
The 2022 Nebraska gubernatorial election will take place on November 8, 2022, to elect the governor of Nebraska. Incumbent Republican Governor Pete Ricketts is term-limited and cannot seek a third term.[1]
Nebraska's primary elections were held on May 10.
Republican primary
Candidates
Nominated
Eliminated in primary
Donna Carpenter, contractor[4]
Michael Connely, educational advisor, quality assurance director, small-scale agribusiness, USMC veteran[5]
Charles Herbster, agribusiness executive and candidate for governor in 2014[1][6]
Brett Lindstrom, financial advisor, state senator and candidate for Nebraska's 2nd congressional district in 2012[1][7][8][9]

Running mate: Dave Rippe, real estate broker and former director of the Nebraska Department of Economic Development[10]

Lela McNinch[4]
Breland Ridenour, information technology manager[11]
Theresa Thibodeau, former state senator and former chair of the Douglas County Republican Party[12]

Running mate: Trent Loos, agriculture advocate and podcast host[13]
Declined
Endorsements
Polling
Graphical summary
Results
Pillen, Herbster, and Lindstrom all won their respective home counties – Pillen won Platte County with 66.3% of the vote, Herbster won Richardson County with 55.7% of the vote, and Lindstrom won Douglas County with 39.5% of the vote. Lindstrom won the Omaha metropolitan area and came close to winning Lancaster County, home to state capital Lincoln, losing to Pillen by about 2.1%. Pillen and Herbster won parts of more rural Nebraska.[48] While Herbster won most of the Sandhills region, Pillen won most of northeastern Nebraska and counties along the I-80 corridor.[49]
Democratic primary
Candidates
Nominated
Eliminated in primary
Withdrew
Declined
Endorsements
Results
Libertarian primary
Candidates
Declared
Results
Libertarian primary results

Party
Candidate
Votes
%
Libertarian
Scott Zimmerman
1,567
100.0%
Total votes
1,593
100.0%
American Solidarity Party
Tyler Martin, Chairman and CEO of Adjuvance Technologies.[60]
General election
Predictions
Endorsements
Results
Notes
Partisan clients
References
External links
Official campaign websites